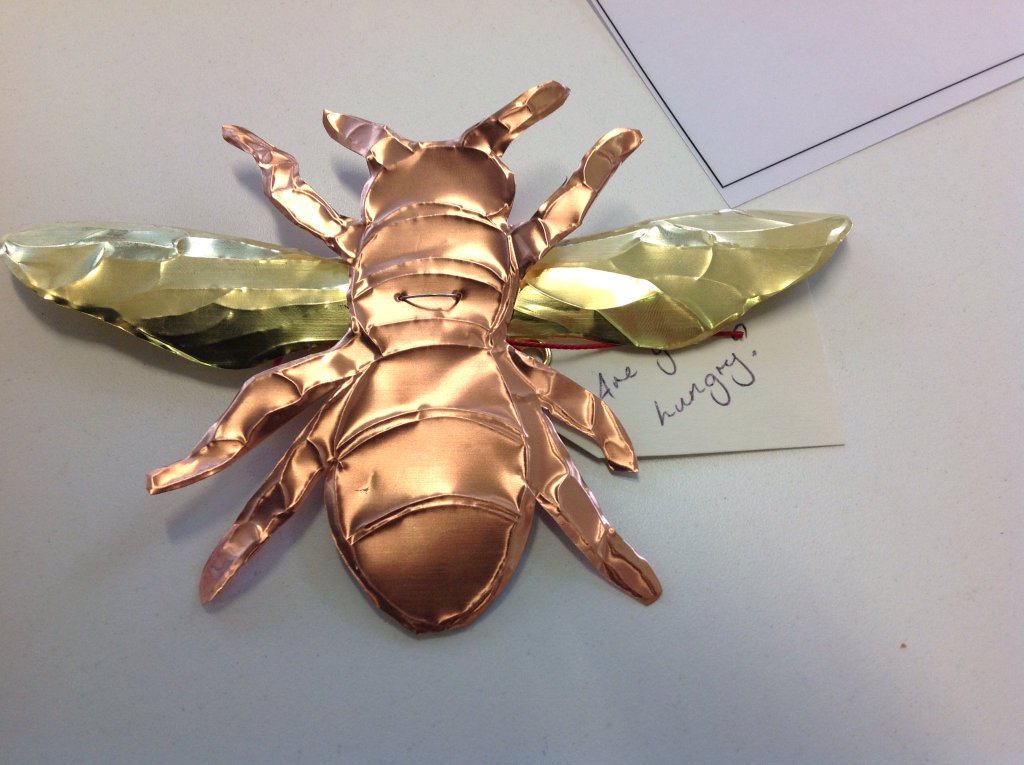 01 Feb

Making For Change @ British Red Cross

Making for Change artists Dauvit Alexander www.justified-sinner.com  and Melanie Tomlinson www.melanietomlinson.co.uk led metalwork workshops for 25 young people who attend the Monday Group for the 'Surviving to Thriving' project.

Surviving to thriving is a partnership between British Red Cross, Refugee Council and UpRising. It helps young refugees and asylum seekers become active and valued members of their community www.redcross.org.uk

The artists started by showing their work and then led two different workshops with metal to create wearable items. Some of the group worked with Melanie to make aluminium or copper brooches based on insects and others with Dauvit to create stamped copper pendants.

Working with young refugees and asylum seekers is a key focus for the next round of Making for Change. The workshops enabled us to connect to young people with this experience and will help us with our future planning and fundraising.