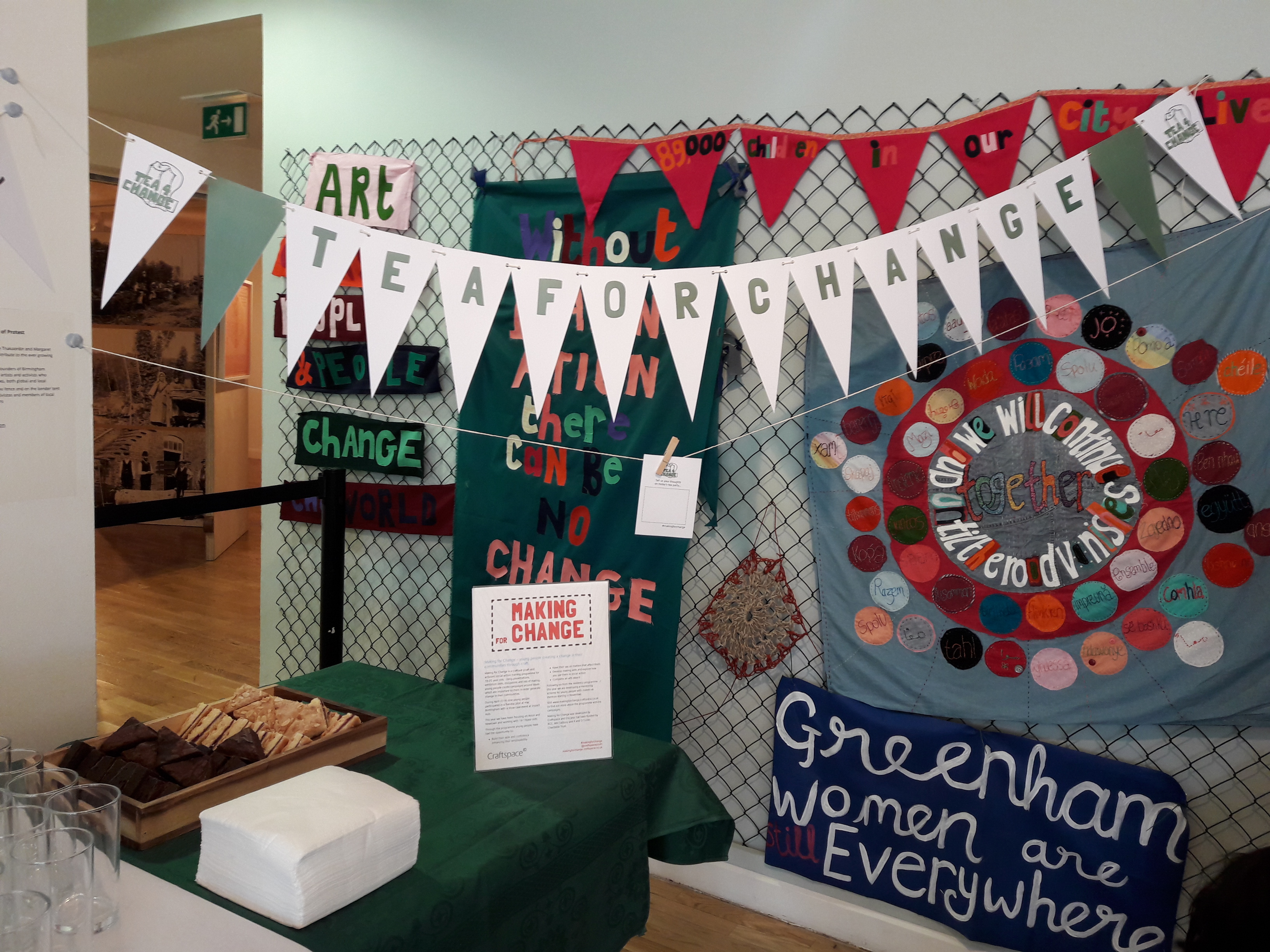 07 Dec

Tea4Change at Women & Protest

Mahnaz's Tea4Change campaign formed part of a day of protest themed family activities at mac Birmingham in October this year.

Her pop up tea party was part of a wider season of events exploring the theme of 'Women and Protest'  inspired by artist Sally Payen's paintings about Greenham Common in her exhibition; 'The Fence and The Shadow'.  Eleanor who worked with Mahnaz during the first tea party at Cathedral Green did a fantastic job leading the event for us.

Also at mac birmingham's family day was Sarah Corbett of the Craftivist Collective. Sarah led a drop-in bunting workshop.   She also talked to journalist and broadcaster Lucy Siegle  about her new book; 'How to Be a Craftivist'.