27 Jul

Making for Change: Film School – Day 3

Alongside the Making for Change: Aston Newtown group, we also have four young people working with Reel Access on the Making for Change: Film School strand.

Following Tuesday's introductory day, the film group started to finalise the  shots and props needed  and started to  make the objects for the films. Additionally they began researching  royalty free music sites to download music, sound effects and speeches to use.

Next they started making the props by creating packaging, newspapers, comic book layouts and text to be used within their films. They used newspapers to collage and create their written elements so that they could make interesting looking text to grab the reader, this also gives a small link between all the different films. The newspaper and packaging are to be used within the films but the comic strips and text are to be later scanned and edited together.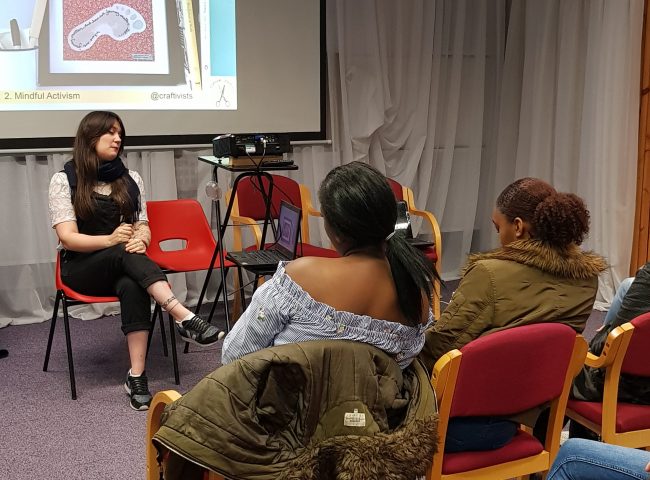 In the afternoon both groups were treated to a visit from Crafivist Sarah Corbett. Sarah gave a quick presentation about her organisation – The Craftivist Collective, their numerous campaigns and explained the unique advantages of using craftivism as a form of activism.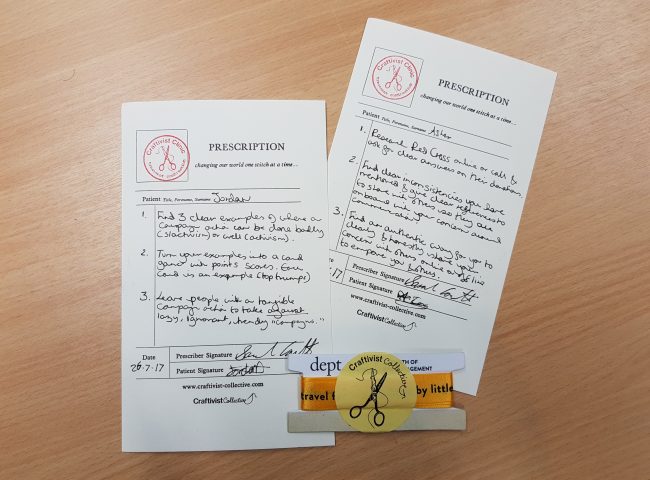 She then held one on one sessions with the participants as part of her 'prescription service', offering them useful advice about their drafted campaign, such as narrowing down the amount of content and pinpointing their main objectives.