16 Nov

Steering Session No.1

The first of our steering group sessions brought together artists and activists to think about how they could work together to explore ideas and create content for the Making for Change pilot programme

So who were the artists?  Melanie Tomlinson is a Birmingham maker who works with printed tin, Juneau Projects are a fine art duo again from Birmingham who experiment with different techniques combining an interest in traditional craft practices and digital processes and finally Gemma Latham is a Manchester based artist who has a textile background but explores lots of different materials.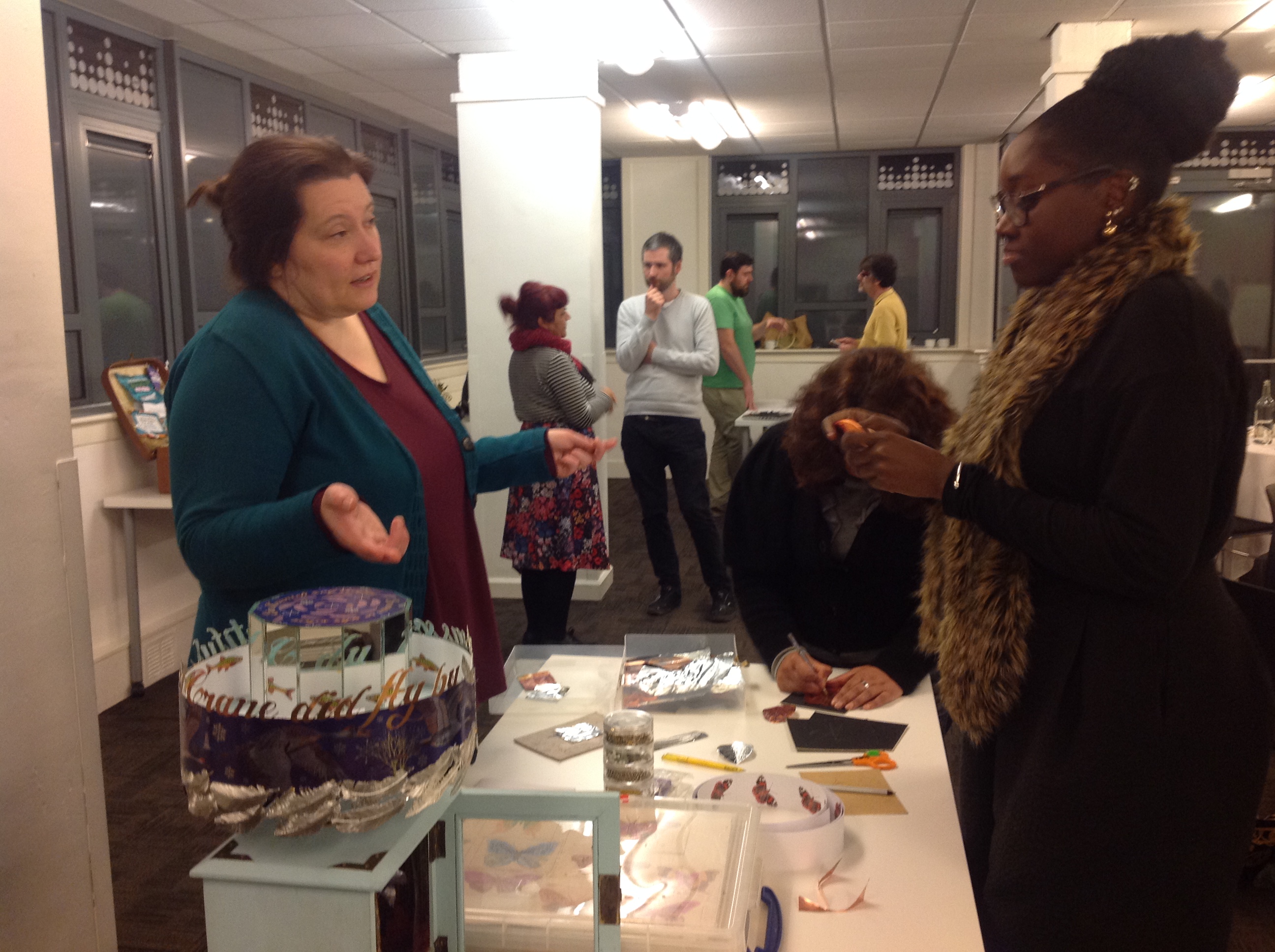 From the activist side we had Aron Gill from The GAP Arts Project, Jane Thakordin from Birmingham Craftivist Collective and Mahtab Khan an independent consultant around diversity and equality issues.  Each of the activists brought their own area of interest.
Following introductions and a powerpoint presentation about the background to Making for Change, the artists set themselves up at different tables with materials and examples of their work.  The activists moved around engaging in conversation with each of the artists.  As the afternoon developed there were some really interesting conversations about how the makers' work could be adapted to exemplify issues.  The group then gave feedback on our outline plans for the pilot.
Following the session the artists were charged with generating 2 proposals each combining making with a social justice issue.